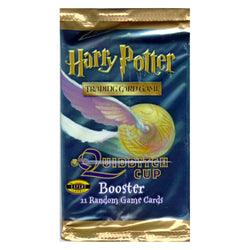 NalterDeeds
2001 Harry Potter TCG - Quidditch Cup Booster Pack (1X STREAM PACK)
1x pack of Quidditch Cup from Harry Potter TCG (WOTC).
Packs purchased will be opened by Nalter on the following live stream on YouTube.
All holos/full-arts and notable reverse-holos will be put in penny sleeves. All notable  holos/full-arts will be put in top loaders. All cards will be shipped via USPS in protected mailing to ensure product is shipped safely. The empty packs will not be included. Shipping will take place on on the following Monday after shipping has been paid for.

Pack artwork may vary.